Codex Protocol
Locate reliable provenance for authentic assets, secured by blockchain.
BraNd
Codex helps collectors and sellers of art and collectibles to securely store information about the identity and ownership history of any asset. By securing this information on the blockchain Codex simplifies many common tasks related to selling and collecting art. Bringing modern technology to this market required a brand with its feet in two different worlds. To achieve this I used a dark and luxurious colour palette paired with sharp geometric patterns and modern typography. A custom image treatment makes it easier to unify the many different kinds of items and images that are part of the Codex registry.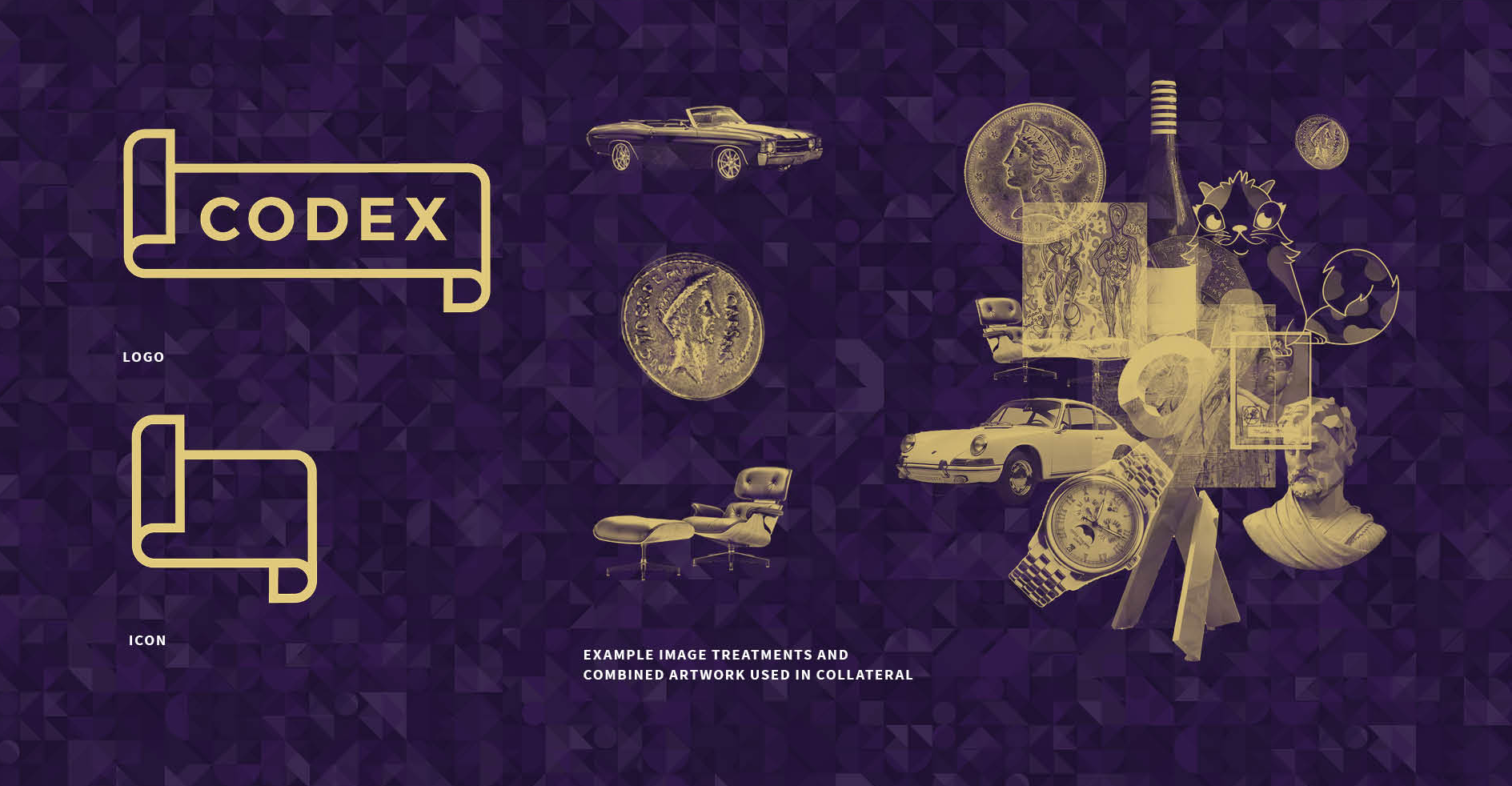 Website
I was responsible for creating the content and design for Codex's website, as well as implementing different user acquisition funnels to help us build an audience and product use. The layout uses responsive design best practices so that it will display well on any device.
Codex Viewer
The Codex Viewer makes it easy for anyone to document their art and collectibles on the blockchain without any technical knowledge. Users can view, create and exchange Codex Records that record the information of different assets. The design abstracts away many of the complicated aspects that are common to most projects of this kind, creating an experience that is easy to use.